Superico Bar & Lounge

Interior design, bespoke furntiture & lighting, brand consultant, architectural services & build
superico.com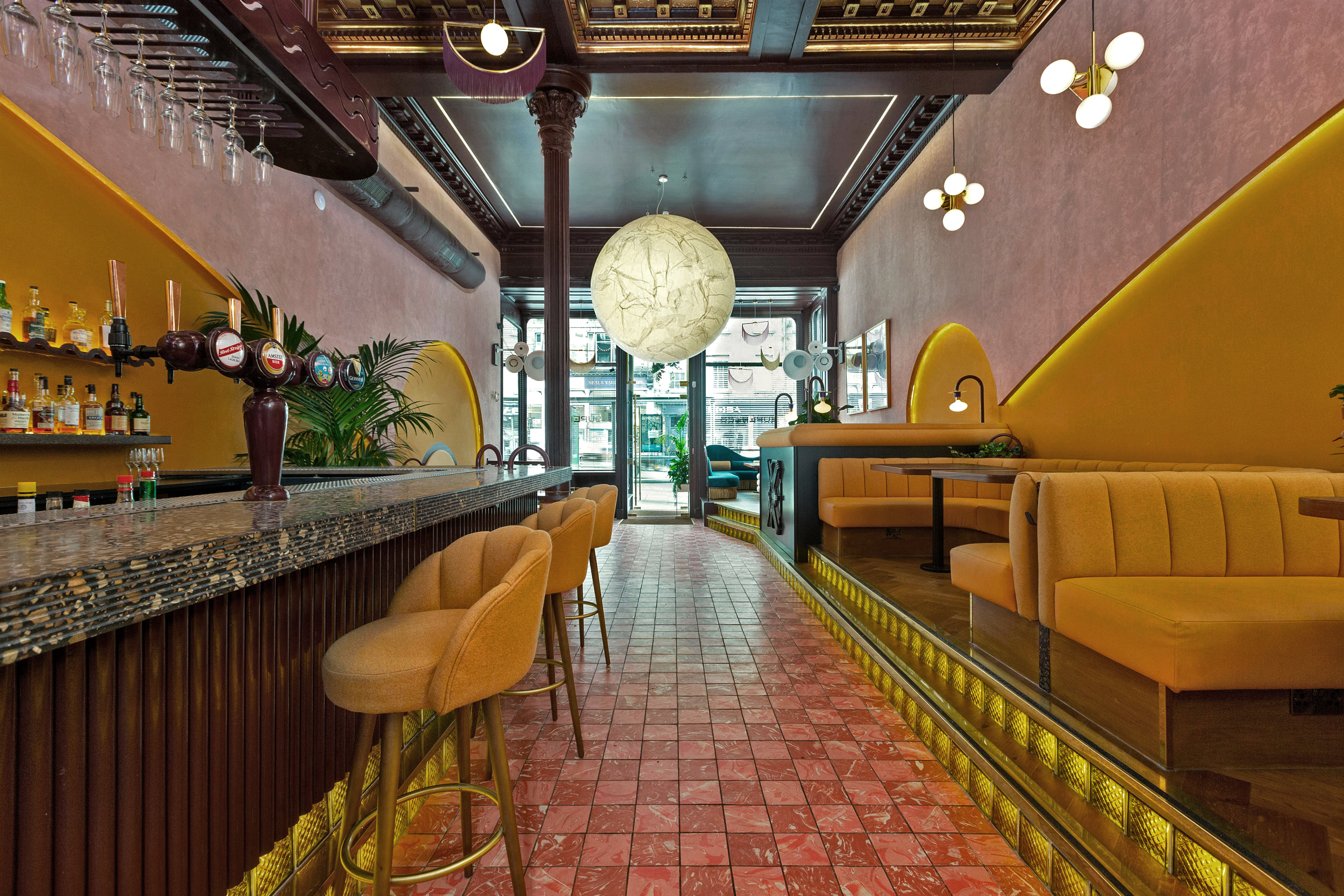 Photos by Murray Orr & Alix McIntosh
Brand identity & art direction by Human Resources
Concept sketches..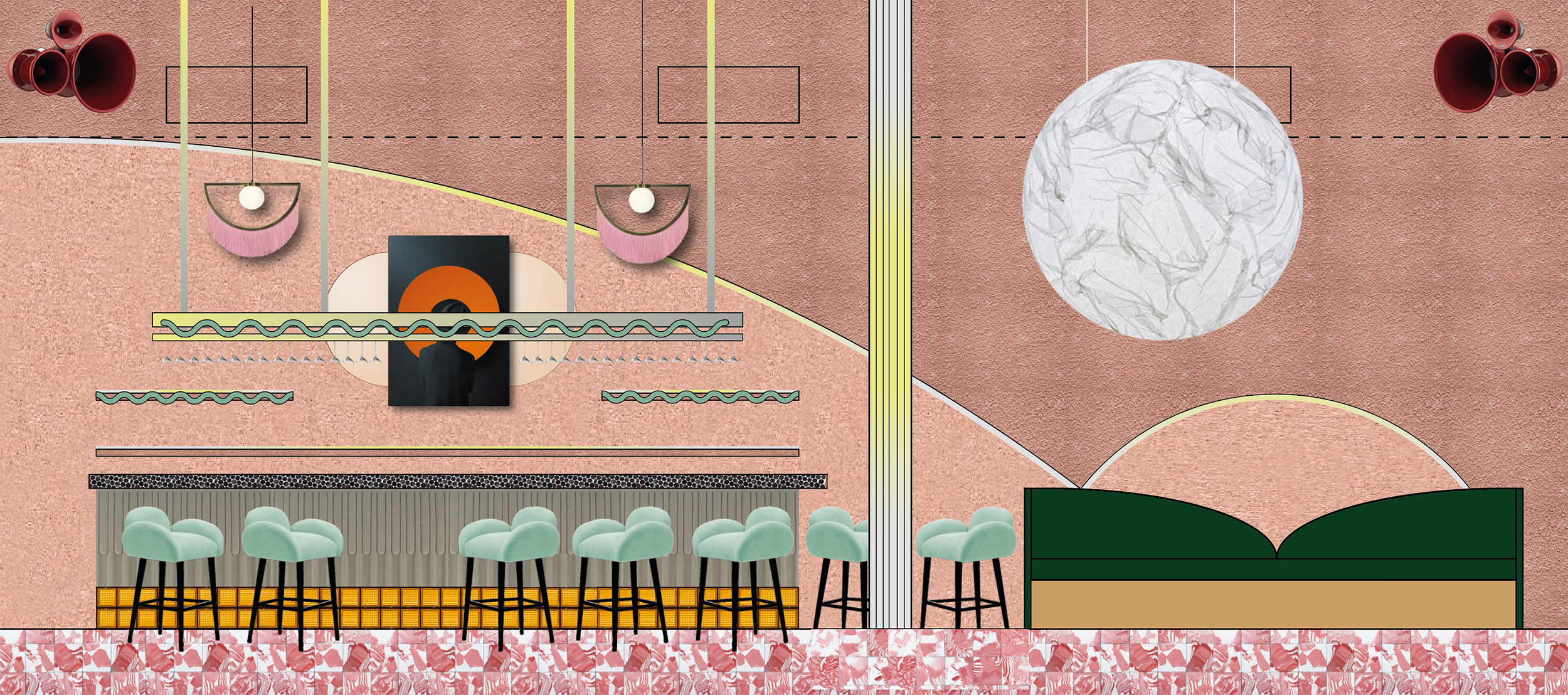 "Having travelled through various parts of the Americas I wanted to include Mapuche symbols, Aztec shapes and even huge geoglyph wonders such as the Nazca Lines in Peru. But not as a naff, appropriated theme park.
Hence, Superico 99 (Chilean owned bar & lounge) boasts full length, elongated arcs that also play on Art Decorative themes while responding to the arched period features of the Scottish, 19thC bank.
The 'Pachamama', solar-worshipping palette of sunrise/sunset hues is centred with a 2-metre diametre supermoon by Italian product design stalwart Davide Groppi, which pays further homage to South American riutals and beliefs, albeit via the use of Japanese paper techniques." Jaco Justice
Previously..